Barrier Blast
Barrier Blast is an arcade game for PICO-8, built in 48 hours for the GMTK Jam.
Controls

Arrow Keys: Move
Z: Jump
X: Magic Missile
Hold down and press Z to drop through some platforms.
You are a wizard in training practicing your magic by smashing gems. Avoid the monsters and rack up a high score. You'll have use your magic carefully... attacking removes your own shield.
Rack up a high score while dodging fireballs, slimes and skeleton wizards. Score combos with your missile for big points! How far can you get?
Screenshots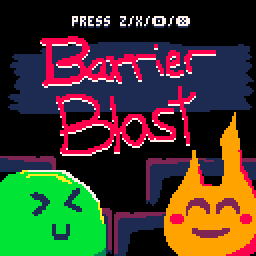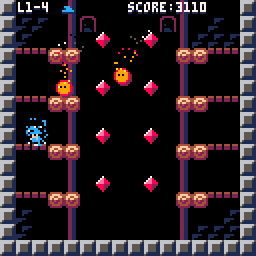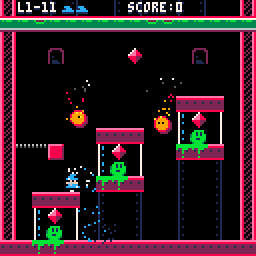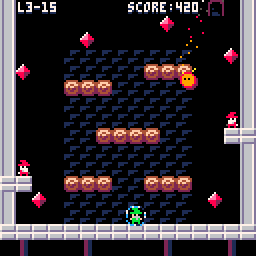 Install instructions
The .p8 file can be used with the PICO-8 standalone player by lexaloffle. See pico-8.com for details.